Thread Summary
Jul 23, 2016 20:16:58 GMT -5
I may be overly protective since this is my first child, but I'm worried about germs and my newborn getting sick. He's due in late October which means flu/cold/sick season is right around the corner. I'm curious how others handled people wanting to visit and see/hold their newborns.
Jul 26, 2016 6:44:23 GMT -5
Hi! Congrats on your LO!! I, too, am due in late October, though with #2. My first child was born in early October, so I have some experience with this.
We didn't limit visitors or outings at all with our first, we were just vigilant about encouraging handwashing for people who were holding him and a hard no to any visitors/visiting people who had/recently had a fever, diarrhea, or vomiting. We managed to keep him healthy that way...until he went to daycare.

We probably won't do anything different with this LO. With two parents who work in the hospital and a big brother in daycare, the poor kid is destined to be sick I think. I'd say trust your gut, wash your hands, and limit obviously sick visitors. Oh and make sure you and your SO have your flu shots. Beyond that, there isn't much you can do. Pray, if you do that.

Btw, come check out the October 2016 Birth Month Club
chelstaylaaa
!!!
Jul 30, 2016 14:07:51 GMT -5
With my first, I asked everyone in the immediate family, aunts, uncles and grandparents to get their flu and whooping cough vaccines. Or they couldn't visit the baby. I know everyone in my family did, DH assured me that his side did add well. Other than that I just didn't want any actively sick people visiting him. This baby is due in February again and I'll make sure about the vaccines again.
Aug 2, 2016 14:59:08 GMT -5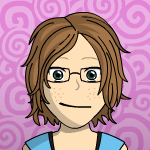 All of this for my N13 kiddo, plus I wore him as often as possible when he was tiny if we were around extended family/friends who didn't get the memo. No one really asked me to wake him up so they could hold him.
Jun 20, 2018 10:21:10 GMT -5
chelstaylaaa you are so much protective to your newborn baby. I know that's a problematic thing for every mother. They try their best to keep their infants safe and sound. I will suggest you one thing. Pack your baby in rompers. In this way, his whole body will be covered. This saves him from germs as well as from cold and chilled environment.