Fffc
Feb 10, 2017 12:40:07 GMT -5
Post by JoBub on Feb 10, 2017 12:40:07 GMT -5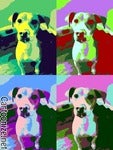 Tough call on 3 pumps or 4 in that case.
Some days he stretches his feedings out longer so I'm not convinced they're not still learning his wants. Just because he chews his hands doesn't mean he's still hungry. Just because he's still sucking when the bottle is empty doesn't mean he's still hungry. I know they're with him but I just feel like if that many ounces isn't coming out of me, he doesn't need that much.
I had this issue also. He just ate a ton from a bottle, and I couldn't keep up. Everyone told me to make sure DC was feeding him slowly, slow flow nipples and pausing to burp frequently during the bottle. But it really didn't help and I know you don't have the luxury of changing nipples with G.
I could only pump twice a day at work, and I would usually only be about 2 ounces short. For a while I would try to pump MOTN and I would get a lot then. But hell no to waking up to pump if I didn't have to. So I would just dip into my freezer stash for 2-4 ounces a day, and try to replenish it by pumping on the weekends or whenever I was up MOTN anyway.
Around 7 months I realized I wasn't going to keep up (he was taking 18 oz a day by then) and we started supplementing with formula. Shortly after that I was like well he really seems to like formula, screw this pumping nonsense, and we did a combo of freezer milk+formula until the freezer was empty and then he was 100% formula for a few months.